My blog, DanaBusted.blogspot.com, is entered in the KMOX's Most Valuable Blogger Award. Its category is Local Affair blogs, along with our sister blog St. Louis Activist Hub, Urban Review STL, St. Louis Core, St. Louis Technology News, NOCO, NextSTL, and Capitol Calling.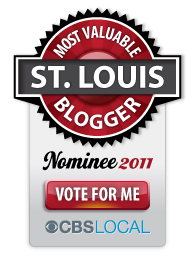 A
vote for DanaBusted.com
or St. Louis Activist Hub is a vote for pissing off Dana Loesch. Voting ends September 9th, 2011. Winner not only gets to be MVB, but a $50 Amazon gift card.